Hello fellow RP'ers of Defias!
A new character joined your ranks today, whose name you can read in the title.
I am a WoW veteran with a passion for roleplaying - two years ago I was very active on Argent Dawn - and I decided to get back to my old roots with the free 90 boost. I have only played as Horde, exception be made for the time I rp'ed on AD.
I will be setting up my character's description very soon

meanwhile I would like to greet all of you and to ask if there are any magic-themed/cult/mercenary guilds looking for a social and active member!  

Character description:
http://www.defiasrp.com/t8289-raedric-leyseeker#227623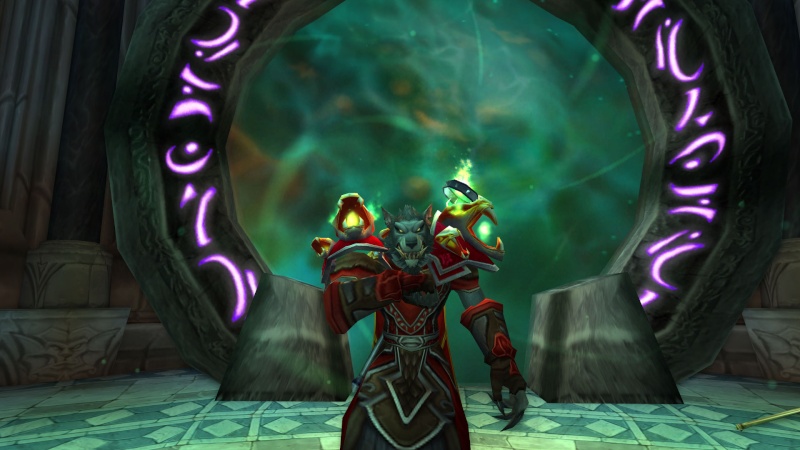 Last edited by Raedric. on Fri Aug 29, 2014 5:14 am; edited 1 time in total

Raedric.




Posts

: 3


Join date

: 2014-08-27



Welcome welcome. Don't let the bitter trolls bite.

Allonia_Miral




Posts

: 748


Join date

: 2012-03-31




siegmund




Posts

: 2091


Join date

: 2012-04-08


Age

: 24


Location

: Slovenia, Ljubljana



Your name sounds familiar. I used to RP at Argent Dawn.

Anyways,
Welcome to Defias Brotherhood!

Jenelle




Posts

: 52


Join date

: 2013-12-29


Age

: 21

Character sheet
Name: Lady Jenelle Fault
Title: Director


Thanks everybody for the welcomes so far.
Jenelle, I roleplayed as a fervent human paladin by the name of Raedras. Did quite a few events, like the procession in the name of Uther back then.

P.S: I'm still looking for a guild to RP with!

Raedric.




Posts

: 3


Join date

: 2014-08-27



Hi Raedric, welcome to the realm!
If you have any questions feel free to contact me in-game (
Tamil
) or here on the forums, I'm always happy to explain things about our guilds and politics etc.

Tamil

Tamil




Posts

: 24


Join date

: 2014-07-16


Location

: The Netherlands

Character sheet
Name: Tamil Rodericson
Title: Private First Class



_____________________________________________________
Also known as Inran, Nakris, Mahruon, Halisi, Reljen, Senrar and Flickÿ

--No longer plays actively. Can still change forums settings & stuff on request--

Contact: Skarain#8885(Discord), Skarain#2346(BTag) inejaro(Skype)

Forum Adminstrator: Contact in regarding questions or issues with the forum.

Skarain




Posts

: 2645


Join date

: 2011-08-04


Age

: 24


Location

: Finland

Character sheet
Name: Skarain Feirand
Title: Mother of the Flame



---
Permissions in this forum:
You
cannot
reply to topics in this forum