Character name:
Visceril Strain
Alias/Human:
Victor Strain
Gender:
Male
Age:
Unknown
Race:
Forsaken, E.G.E.O. (Elixirated Goblinetec Enhanced Organism)
Class:
Rogue
Birth region:
Stratholme
Family:
House Strain
Known friends or enemies:
 None
Description:
Visceril's appearance is somewhat odd to say the least, his skin is pale, taut and shows
no obvious signs of decay. His cranium skin is a thin sheeth of flesh laying over infused
Extortionite™ and bone. Mithril tubing™ can been seen breaking through the muscle
fibre and skin in the forearms.
History:
Visceril is a construct of The now defunct Royal Apothecary Society's E.G.E.O. Unit Project.
One time Lightslayer to The Cult of Shadow. Deathstalker to The Undercity. Now currently
Commander to the 501st Eastern Kingdom Special Operational Detachment - Delta.
A former Jeweller and Blacksmith situated within Stratholme a young Victor Strain was
just another trader when Arthas entered the city. Upon awakening within the tombs of
deathknell and with only flashes of memories of a life before the dark, strain wondered
aimlessly around Tirisfal Glades scavenging for food and trying to keep the pain of his
undeath subued.
Some weeks after the awakening, strain found himself within a camp of humans wearing
matching red tabards, all shouting and seething towards him. Using only a small cooks knife
that he acquired days earlier he stood his ground. One of the humans lunged towards him,
then another, then a third, all held swords in both hands raised above their heads. Strain
reacted wildly, flashes of metal and blood could be seen as he frantically slashed at the
exposed bellies. Three bodies lay in a heap, each one eviscerated and motionless. Behind
Strain a guttural voice was heard
"fast, precise and Visceral...you have the makings of
something special my brother"
With that sentiment Deathstalker Mortis took Strain to the Undercity, more precisely took
him to see Master Apothecary Faranell the newly appointed lead of the
Royal Apothecary Society Elixirated Goblinetec Enhanced Organism Unit Project
where Strain underwent the augmentation process as subject 051175.
Now under direct control from the Apothecaries, the order to work for Varimathras
as one of his Deathstalkers comes in.
Enlists with The Defiler's, quickly earning a reputation due to the augmentations.
Due to showing excellent prowess he is appointed as a Death Squad Commando of
the special ops squad D.EL.T.A. Unit, discovers the Forgotten Shadow teachings.
Goes AWOL and becomes Lightslayer to The Cult of Shadow.
Investigates a disturbance within westfall, it's a trap set-up by Si:7, which they are
successful in capturing Visceril, they require the E.G.E.O. to research his augmentations.
Si:7 R&D begin the dismantling process, Gnomish technicians study the Goblinetec &
Elixiration implants, Visceril is placed into a stasis chamber.
The Battle of the Undericty ensues and the E.G.E.O Project is destroyed.
D.EL.T.A. Unit assault Si:7 R&D, rescuing several parts and successfully removing the
stasis chamber, deploys them all to Apothecary Temperance 'Bones' Ellison temporary
E.G.E.O. Lab within Tirisfal Glades, the re-assmbly is a slow process. Visceril is placed
through rehabilitation, nearly all implant enhancements need major work. Performing
at 87% combat efficiency due to severe lack of prime Goblinetec parts as the
Shattering hits Azeroth. D.EL.T.A. Unit disbands after a sink hole swallows all operatives.
With the onslaught of the Dragon tearing up the lands Visceril seeks mind therapy,
past memories of his living life are discovered, none more important than his family
name of Strain.
With all of Azeroth's attention on the newly discovered Isle of Pandari he ventures
into the ruins of Stratholme to uncover more on his family lineage. Discovered his
name was Victor Strain of the Strain family, a noble mining family that dealt with
rare gems and ore.
Free from the burden of constant maintenance and upkeep of his augmentations due
to the invasive experiments within the secret lab within Azshara the newly named
Visceril Strain embarks on numerous covert operations within the Isle of Pandaria.
Re-learning the art of warfare.
An unknown High Command Council from Undercity & Silvermoon issued Visceril Strain
to take the defunct forsaken D.EL.T.A Unit and lead it out of Arathi. Branding his own
methods and tactics he re-formed the unit to a squad based operation and become
experts in the application of effective direct action. The Squad now acceptING all Horde
races as operators now functions in all major Horde battles from the snow covered
peaks of Alterac to the industrious war torn Isle of Conquest.
With Garrosh Hellscream's vision of the new Horde and the ever increasing Kor'kron
domination the newly re-formed Delta Squad employ hit and run tactics within the Barrens.
Gallery
Little graphic depicting the cranium augmentation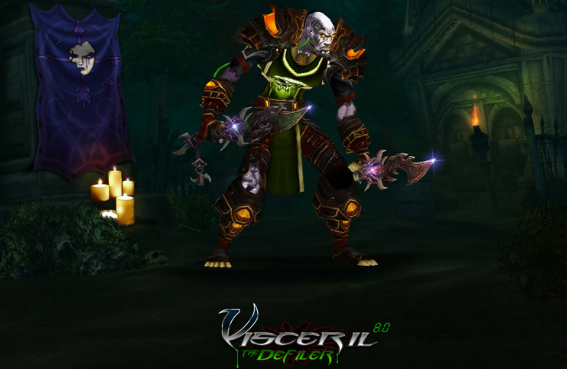 Dodging a Kor'kron Assasins lethal blow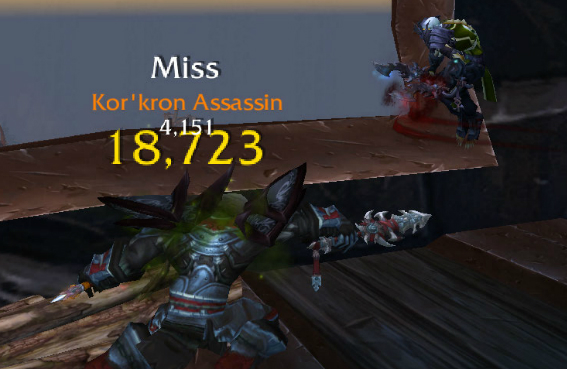 Before undeath - Victor Strain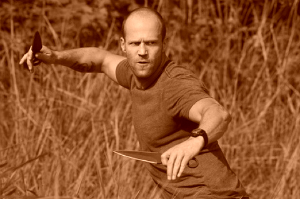 Experimental Warsuit Mark 7 'Merciless'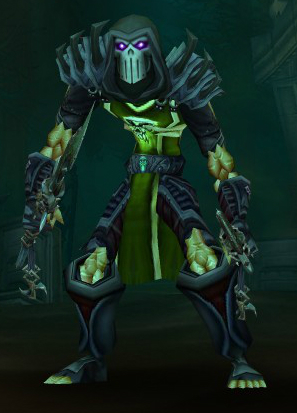 Vile Thorn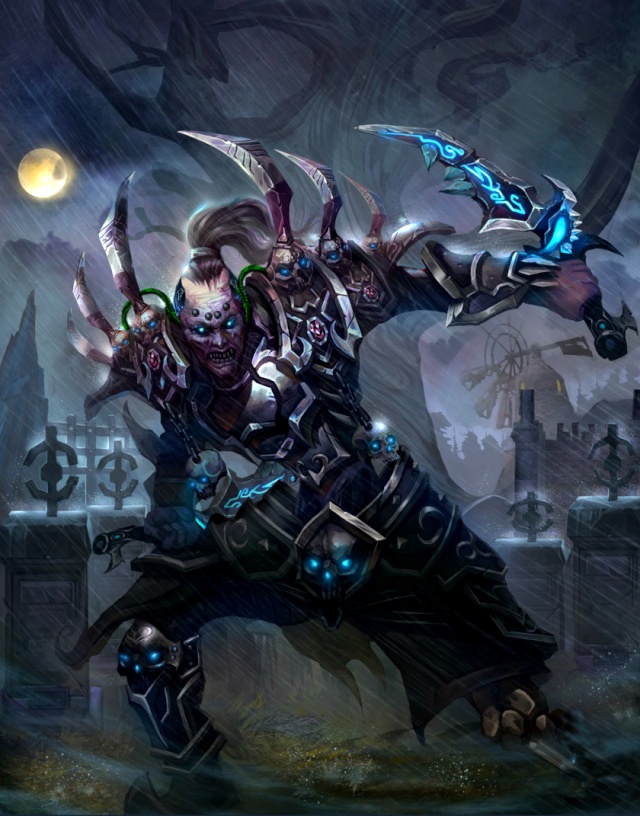 Last edited by Visceril on Wed Sep 11, 2013 1:23 pm; edited 3 times in total

_____________________________________________________
"My father once told me that a spirit will leave its body when it's time... "not always at death" he said.
"When the body becomes a prison...it is time for the spirit to escape"."And once the spirit is gone...the body will follow soon after."

Btag: RogueSix#2565
Skype: roque_six

Visceril




Posts

: 208


Join date

: 2010-01-29

Character sheet
Name: Visceril Strain
Title: Deathstalker


UPDATE:
Sorted out history, embedded the old pvp vid I did many moons ago (gearing up for another machinima soon) and added gallery.

_____________________________________________________
"My father once told me that a spirit will leave its body when it's time... "not always at death" he said.
"When the body becomes a prison...it is time for the spirit to escape"."And once the spirit is gone...the body will follow soon after."

Btag: RogueSix#2565
Skype: roque_six

Visceril




Posts

: 208


Join date

: 2010-01-29

Character sheet
Name: Visceril Strain
Title: Deathstalker



Similar topics
---
Permissions in this forum:
You
cannot
reply to topics in this forum