A little Story of how the Wardens of the Blade Emerged.

An order under the Banner of The Knights of the Ebon Blade called The Ebon Shroud had been exiled from Stormwind for the assault on the Regiment and Disciples of Light. Overlord Unaethralas Moonsong, one of the Shrouds leaders was responsible for the assault. Stormwind wanted his head on a pike, yet offers the Shroud knights a pardon should they denounce the order. This is know as the Ebon Shrouds Demise. As to where Moonsong is, no one is sure. On sunny days whispers in the wind speak of Kalimdor, yet on stormy nights thunder and lighting roar what sounds like Northrend.
The Shrouds founder Warlord Lexgrad Bleakwind, who was missing for some time had returned. A death knight who had broken his blade on a quest seeking to feed his desire to become alive. The leadership his rightfully to posses. The knights frowned upon this, not allowing him to take command. The leadership fell to the Overlords second, Lady Isadora Rose Dawn, for the sake of keeping the knights united. She failed to forfill her task, the exile called Moonsong and scar from Lexgrads broken blade were already too deep. Knights began breaking their oaths and deserting the ranks. No matter how many deserters they would hunt down and kill, more and more fled to Stormwind begging for forgiveness.
Isadora Rose Dawn was left with only one option. To save the Shroud, she broke her oath by denouncing it to officials of Stormwind. Upon her shameful return to the Hold, she gained Highlord Darion Mograines permission to form a new order. For the next two days and nights with needle and thread in hand, she crafted the new to be tabard.
Upon its completion she descended below the Necropolis know as the Acherus. There she lit a pyre, tabard of the Ebon Shroud and tabard of the new to be order she set on fire. The ashes of both tabards were placed in the pummel of her blade, sealed over with a large garnet gem. Through this ritual the Shroud was saved as The Wardens of the Blade were born. The Shroud and Wardens were now as one.
She recruited those who never denounced the shroud and those who had deserted its ranks. Now the living believed the Shroud was gone. They never suspected her delicate plan. To add a cherry to the tip of the pie, she began working along the side of Argent Crusaders. A force of Ebons, Argents and Regiment of living became what was known as the Wardens of the Blade.
The Wardens brought honor and trust to their name. Arathonians and Northerners of the Eastern Kingdoms welcomed them into their mighty halls. Treaties were signed, peace was made with orders of the alliance. Isadora Roses Dawns reign was not long lived, an honorable death she met. From her fall and onwards a lot had happened. Much is unknown to the narrator of this epic saga.. All that is certain is that the Wardens fell under the leadership of a Paladin. They all may of died in some heroic battle, or just disbanded, no one may truly know.
A year later a Quel' Dorei Undead Knight emerges in the picture. This strange third person speaking being was heard muttering as she dug in some rubble, in a dark corner of the Ebon Hold. There she found Lady Isadora Rose Dawns blade, and a tabard. She ran to her Highlord, bleeding his ears with endless questions. With no patience for her way of speaking after endless hours, he threw a book at her, with the order to become informed and reforge the Wardens. Now this undead being carries the Banner. She can be heard yelling the following words where ever she goes, in her never ending search for new knights to fill the ranks.
" The Drums of war are beating, to the rhythm of the cracking of our enemies skulls. Death we grant them, as they choke on their own blood. The earth shall tremble, as we scatter their headless bodies across the lands. Undead knights! Duvaineth has blown the horn of war! She questions your dedication to the Ebon Cause, calling you forth out of your holes. A long forgotten order under the Ebon Banner has been reborn. Approach Duvaineth and prove your worth "
Some info on the guild.
Wardens of the Blade (Rp-pvp guild/ ic group). We are a military order that fights under the banner of the Knights of the Ebon Blade and at times leave its neutrality to aid the alliance when not on Ebon missions. Argent Crusaders are known to work with the Wardens by joining forces at times through The Ashen Verdict.
"The Ashen Verdict is a select group of the most talented craftsmen in the Ebon Blade and the Argent Crusade. Its creation symbolizes the unity of our forces as we mount this final assault on the Lich King and his minions. It is through the Ashen Verdict's efforts that we have discovered how to bend saronite to our will."
—Highlord Darion Mograine
We are looking for people that are interested in ebon blade/argent crusade and, or, alliance death knight role play.
Argents cant join Alliance missions due to it being a rule of the Argent Crusade.
Ebons can as long as they remain neutral while on Ebon Missions.
The reason we are going to take up the colors of the alliance at times, is to join in community events that may interest death knights to join in. ( if your toon dosnt want to aid the alliance. icly and oocly it cant and wont be forced to under any situation for lore states that Ebon Knights can aid their former faction at their own free will.)
The goal is to help as much as we can in contributing to the alliance rp of the realm, while easing the path for our members to serve Ally or Eb and free will. I would like to state that no one has to fight for the alliance at times if they dont want to.
We have a special rank for Argent Crusaders that wish to join the guild. It is not mandatory for the Argents who join to icly follow the orders of the leadership . If they choose to though they can request a rank of the Wardens. Any living, non argent crusader can also join if they have a reason to want to aid the order.
Expect a lot of rp fights because we are a military order. That means training events and going to war when ever it calls for our blades. There will be plenty of diplomacy also for it is a must for an order to survive in the harsh lands of Azeroth. New rpers are more than welcome to join us. We dedicate a lot of time to help new people learn as much as we can teach them. Patience and practice makes best over time.
Death Knights use the following Tabards.
Ebon tabard when on missions for the Ebon Blade.
Guild tabard when on missions for the alliance.
and of coarse Argent Crusaders wear their Argent Tabards
In Character Group
It is important to state that the guild is also an ic group. This means that you can join in our daily rp without being of the guild oocly. For example you may already be in a rp guild but want to do some Ebon or Argent Rp without leaving your current guild,. It is not mandatory to oocly or icly join the Warden Ranks to be a part of the rp. Just show up and join in the rp.
We will be hosting weekly training and discussion events, that any Ebon Knight and Argent Crusader can attend, as long as lore and reason supports it. ( For example a scourge toon wouldn't. But if that toon intended to spy, then logic says that is a good reason to attend the gatherings)
Posts on day and time will be made in the event part of this forum. The goal of these gatherings will be to expand rp while helping each other improve our emotes and lore knowledge while having a really good time.
For contact, send me mail here, or ingame whisper me on my toon Duvaineth.
Our Forums: www.wardensoftheblade.proboards.com
A link to a thread where we post stories of the orders adventures.
http://www.defiasrp.com/f1-wardens-of-the-blade
Last edited by Dorothee/Duvaineth on Tue May 21, 2013 4:09 pm; edited 9 times in total

Dorothee/Duvaineth




Posts

: 229


Join date

: 2012-02-14


Age

: 34


Location

: Ebon Hold

Character sheet
Name:
Title:


(also the story was written from a sort of ic perspective, Moonsong and Lexgrad were not truly to blame for the shroud going dead, a lot happened those days of the attack on Regiment and DOL which led to the exile. A lot happened in the past also but we all payed the consequences of what our members icly did. Either on their own account or while under ic orders. Unfortunately most left the guild within a week leaving us speechless. There could of been an ic way of cleaning the shrouds name but whats done is done. You have my sympathy Lexy.)

Dorothee/Duvaineth




Posts

: 229


Join date

: 2012-02-14


Age

: 34


Location

: Ebon Hold

Character sheet
Name:
Title:


(Lexy was never on a mission to return to life, just to atone and find redemption

Both Moonsong and Lexy are still in unlife if you ever want them for anything poke me. GL and Suffer well)

Lexgrad




Posts

: 6140


Join date

: 2011-03-12


Age

: 35

Character sheet
Name:
Title:


( I know, but isadora never knew that about lex. will poke u for rp


Dorothee/Duvaineth




Posts

: 229


Join date

: 2012-02-14


Age

: 34


Location

: Ebon Hold

Character sheet
Name:
Title:


They're at it again... Wardens during an event in the EPL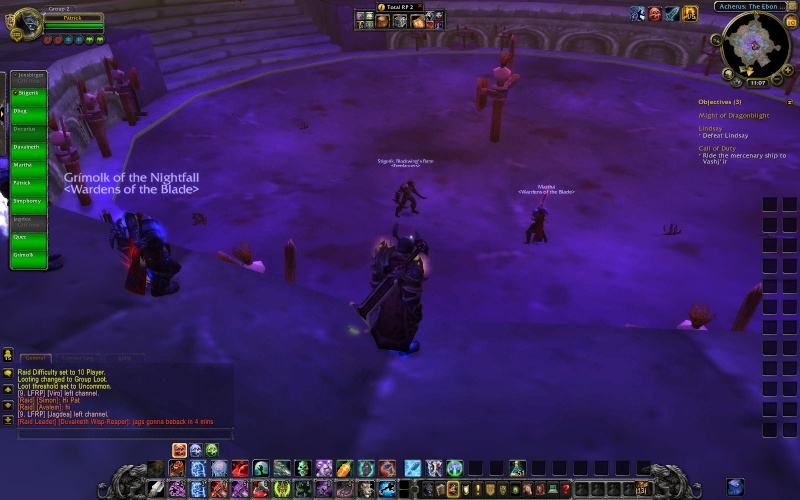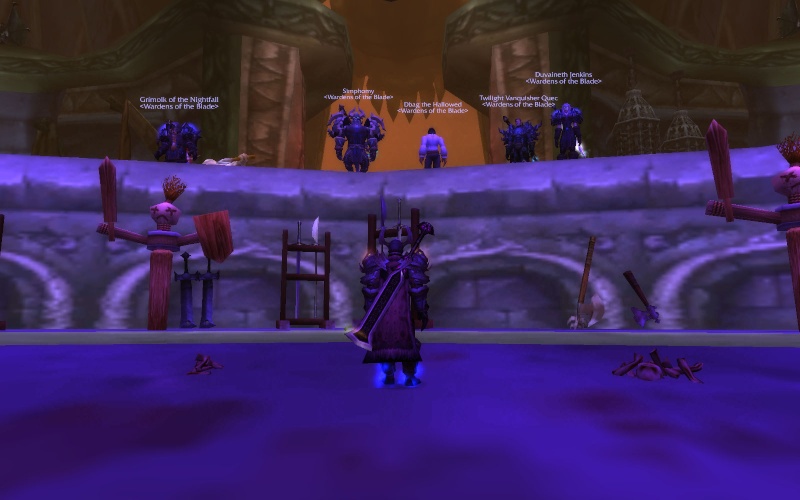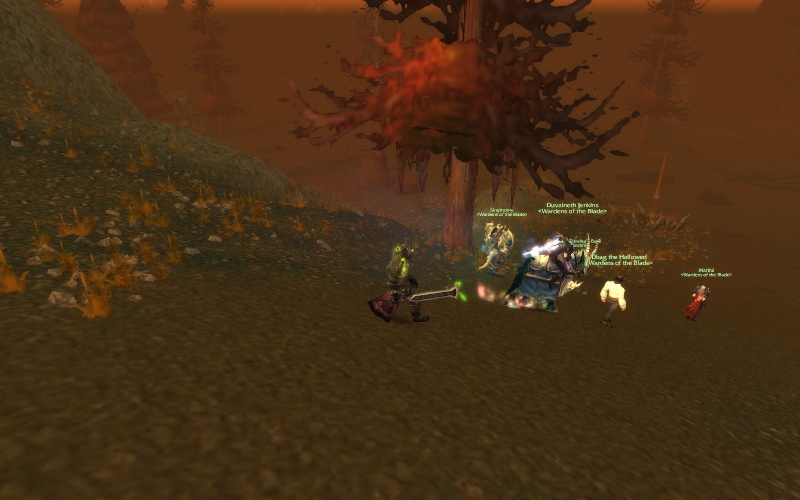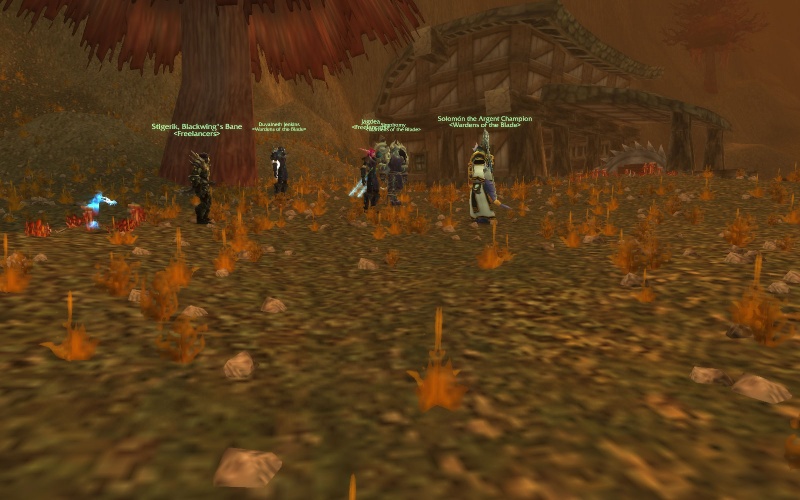 Well ware with the guild lads a pleasure to watch yee help the new RPers out earlier too...

Ara




Posts

: 824


Join date

: 2010-03-19


Age

: 31


Location

: Limerick,Ireland

Character sheet
Name: Ara
Title:



Similar topics
---
Permissions in this forum:
You
cannot
reply to topics in this forum