Character name:
Zalissa Timmens (Sparrow)
Alias:
'Sally' 'The Pirate Princess'
Gender:
Female
Age:
23, Birthday 10th of October
Race:
Human
Class:
Rogue/Thug
Birth region:
Southshore
Specific area/town:
Stormwind City, Miners Street
Family:


Quinian Timmens (Husband)


Zalissa is highly subjective yet at the same time, utterly defiant to Quinian. She's the only person who can take him down a notch, yet at the same time he can control her easily. He's highly significant to the change in Zalissa's personality as of recent, as it is his influence that has slowly been turning her into a more malicious person. Zalissa is very much in love with Quinian, despite their prominant age gap. The two constantly fight due to grating personalities, and often Zalissa will walk away from him, proclaiming an end - but it only takes a few kind words from Quinian to rope her right back again.



Vinian Timmens (Son)


Little 'Vinny' is often the reason Zalissa gets up in the morning at all. He was an unplanned child, that Zalissa originally pondered getting rid of, until she decided otherwise. She prides the fact that he has inherited her curly hair, which is now effectively a jew-fro.



Robberts Black, Captain (Father)


A man who evaded Zalissa for years and for good reason, she hated her father with a passion as he drove a wedge into Zalissa's family, who were originally happy before she made an appearance. She hunted him for years, but eventually gave up after going endlessly without success. He still remains a mystery to her.



Arabella Sparrow (Mother)


Her own mother was someone Zalissa literally knew nothing of until Ahlexus filled her in, she at first longed to meet her, and yearned to be at her side again, but after learning of the womans abandonment of Zalissa in Stormwind her opinion changed. Learning of her birth makes her feel naught but guilt, and the thought of her mother always makes her feel hollow.



Ahlexus 'Lex' Sparrow (Half-sister)


At first, Zalissa's relationship with her sister was rocky - the two first met through alpha-nonsense, fighting after insulting one another. They learned of their heritage as they're both more or less identical - and then after a discussion of the past it was confirmed they were sisters. Zalissa became quickly attatched to her elder sister, trusting her instantly and vowing to murder thugs that tortured her after a failed Cartel bust-up. Zalissa and 'Lex' are still partial to physically fighting over the most minor things, showing Lex shares Zalissa's volitile nature. After Lex disappeared with Sullee's fortune without any word to Zalissa, she grew to resent her sister greatly, and regards her in bitter memories now.



Known friends and enemies:
(Usually anyone in the Cartel she deems funny enough).


Feydor Emelianenko


Feydor is one of Zalissa's oldest friends within the Cartel, as he first recruited her into the ranks. The two often share drugs together, even till this day. Zalissa has shown to have a more-than-friendly affection to Feydor, despite proclaiming that she sees him as a brother - usually in dire situations the two have both been involved in, she is the first to mention "we should shag incase we're about to die." luckily however, it seems to have never came to sex or death.



Ray Hutch


Ray is another Cartel member Zalissa holds dear. Ray initially showed Zalissa all the torture techniques he had mastered, which she still puts into practise, her relationship with Ray is subject to arguing too, however. They've come close to fighting multiple times over a simple disagreement, but this doesn't seem to hamper their care for one another. She gave her blessing to Ray when he became Ahlexus' boyfriend.



Avery Blackdawn


Avery was like an adoptive mother to Zalissa when she was a child, and looked after her through thick and thin, however when she grew their relationship soured, and eventually Avery disowned Zalissa for marrying Quinian. Zalissa still can't seem to let go of her ties to Avery and often simpers and sucks up to her to regain her approval, but all to no avail, until Zalissa had Vinian, and their relationship seemed to be rekindled.



Ezlbag Bigsprocket


Ezlbag was particularly special to Zalissa, they two became good friends through Quinian, and both under went many ridiculous adventures before his sudden death at the hands of the Irondawn's. Zalissa still vows to this day to exact revenge for Ezlbag's death, as has most of the Cartel, even if they did forget to bury him.




Mineral Coppersocket


Zalissa trusts Mineral, and views her as probably the only truly trustworthy friend among all her other peers, even over Quinian. For this trait, Zalissa holds high regards for Mineral - even if she does think she's somewhat of a push over.


___


Delinith Vermondil


Zalissa dislikes Delinith with a passion, for sake of her climbing the cartel ranks for (from Zalissa's view) giving Corn some 'tail'. She'd be of note as one of Zalissa's mention-able adversaries because she's the one person Zalissa seems to hate on most openly and frequently, usually whenever she sees her - it oirginally started out from Delinith being disrespectful when she was first new, and she remained indifferent - however, Zalissa's views on Delinith softened to a degree after she experienced a miscarriage in prison, and Delinith sympathised with her. Part of her remains very thankful to Delinith, the other half still wants to kick her head in though.



Cornley Vermondil


Zalissa see's Cornley as the snake he is, and never got along with him. She suspects his lust for power is purely to benefit himself and not a business. She did everything in her power to prevent him from seizing Kingpinship before she left for the Bay.



Samian Vancerdal


She initially never minded Samian at first, until he threatened to take Vinian from her care for being a thug. Naturally, she wanted to pull his tongue out through his arsehole after that.



(Other than that Zalissa opposes any guards, and most of the annoying new members of the cartel)
Description:


"Where did I get this shirt? Well, I was robbin' some guy an' 'e cried "Why don't you just take th' shirt off my back?!" So I did." -Zalissa

Zalissa is frequently seen sporting a red vest with a dirty, baggy shirt under it, that she has cropped to show off her stomach. She always wears the same pair of weathered pirate boots, and has a few visible scars over her body, mostly on her hands, and a large one on her lower abdomen. She usually always wears something red, as it seems to be her signature colour.  She also dons an odd style of make up; thick, black, smokey eyeliner rims her eyes, emphasizing the ice-blue colour they behold, a rather frightening feature particuarly when Zalissa is angry. She has a few tattoo's (a little black pick axe just by her left hip bone and a crude "Ezlbag" with a small heart on her left forearm, suggesting she might've done it herself, the words 'FUCK' on her left knuckles and "YOU" on the right) and a piercing in her belly button. She has extremely wild, long black hair that parts near the middle, bangs that roughly frame her face. Her hair is rather healthy, it doesn't seem to be messy, despite its untamable aesthetics - as if it's naturally wild. She is of a very creamy complexion and doesn't tan too well.
She has very arched eyebrows, almost triangular which gives her a permanent mischievous appearance. She used to be teased for being flat chested, but puberty 'hit Zalissa like a bus with fists' as her former boyfriend Aesthetic Quietus once put, and she is the proud owner of d-cups.
Personality:


"H-..Holy shit. Is she... always this crazy?" -Feydor to Quinian, whilst watching Zalissa destroy a pile of crates in a rampage, then proceed to murder a chicken with a coffee mug.

Zalissa has been described as a difficult person to deal with, extreme, impetuous, vengeful, psychotic, sociopathic, unhinged, unpredictable, untamed, infamous, homicidal, and prone to violent outbursts and destructive rampages. She does everything in a psychotic and relentless manner and has the typical parental issues (abandoned by her father and sensitive about her mother). Although Zalissa is this kind of person, she is also honest about it and will never show hypocrisy and she also has her own charm along with her own principles: upon being criticized by one of the Cartel underbosses - Nifty - for writing her name over a horse in red paint she was about to perform a robbery astride, she responded with "Clearly you don't know me very well if you think I wouldn't run in to sack a town with my name written all over it."

Zalissa is worldly known among her peers for her irrational and beastly temper; usually seen having an "episode" as Quinian affectionately calls it, in which Zalissa takes a blind red-hot tantrum, and destroys any inanimate object within her reach, regardless of it being precious ornaments or sturdy crates (she even tore a wheel off a wagon once). Zalissa's mere presence always puts others on edge due to her extremely short temper, odd and unpredictable impulsive behavior. However, she greatly values respect - which is one of the reasons she betrayed Cornley Vermondil and occasionally beats up new cartel members.

She is relentless, gives the world the middle finger. Doesn't want to stop taking drugs, doesn't want to stop partying, doesn't want to be told 'no' by anyone, and just completely revels in chaos. Zalissa is the other side of the criminal coin. A person who's driven purely by desire, resentment, no thought for tomorrow whatsoever. Constant partying, constant madness. The only thing she doesn't want to do is stop. She wants to keep going and ride it all to the end. Won't take an insult from anybody. Kills without remorse, like a true psychopath, but very sentimental for the right reasons when it suits her.
She completely lacks compassion with those she is unfamiliar with, and probably has more enemies than friends, as she's particularly unfriendly. Zalissa may not be all she seems but is still too horrible to be a hero kind, her friends however seem to enjoy her antics. Zalissa likes to tease and inspire fear before murdering or attacking.

"Run rabbit, run rabbit, run, run run. Here comes Sally with her gun, gun, gun! Haa-ha'ha!" - Zalissa singing to Clutzclog before murdering him.

Despite her zeal, Zalissa seems to be somewhat slippery. Having never been caught for any serious crimes, and still at large.
History:


Zalissa was born in Southshore, near the Hillsbrad coast. She was the result of the towns sacking by the pirate crew, The Blackbone Cartel, after the captain - Robberts Black - raped Zalissa's mother - Arabella Sparrow - who already had a child four years older than Zalissa (Ahlexus Sparrow). Zalissa spent a year of her life in Southshore before she was secretly stowed away in a cargo ship for Stormwind by her mother. A sailor found her after hearing crying coming from a gunpowder barrel. He delivered her to the Stormwind orphanage upon the ships berth. Even as a child, she had a history of rage issues and violent impulses that ruined her attempts to fit into society, such as bullying other children, graffiti, setting things on fire, and torturing and killing household pets. Due to her difficult nature, the orphan carers were often abusive towards her, while others were overbearing and treated her with condescension. Zalissa discovered that she had a penchant for violence at a young age as she'd often bite off more than she could chew with comers-and-goers in Cathedral square, and more of the rougher areas of Stormwind - particuarly the Dwarven district.

Zalissa was discharged from the orphanage when she came of age, and began rubbing shoulders with riff-raff and making a name for herself. She made an unlikely friend of a young night elf, Shannel Starseeker, and began to squat in her apartment and eat all her food. Shannel is constantly terrified of her and frequently tries to appease Zalissa whenever she can, especially if the latter is close to getting angry. Zalissa spent her time committing petty crimes with no real goal in mind, she admits however she never committed any serious crimes until she began a relationship with a much older man named Aesthetic Quietus, whom she'd known previously from around Stormwind - he would constantly tease young Zalissa on having a flat chest, but assumed a relationship with her as soon as she reached puberty.
The two had a turbulent relationship that didn't last very long at all, due grating personalities and due to Aesthetic occasionally sleeping with other woman, to Zalissa's understanbale vexation. She also began working in a bar in the Dwarven District known as 'The Smoking Blade' or to the underground savvy, the residing place of The Oldtown Syndicate. It was here a 16 year old Zalissa met Avery Dawn, who began to mother the young miscreant, and hired her in the first place. She was the youngest member of the syndicate and made some small cash by being a barmaid and waitress. This was also where she first met her future husband, Quinian Timmens. However, at this point the two never exchanged more than a few words. Zalissa began to dig into her past, regarding her parents, returning to the Orphanage to find the truth of her abandonment and the circumstances of how she was conceived. Enraged, Zalissa left Stormwind and began to pursue her father at pirate ports around Azeroth, resulting in her living in Booty Bay for a few years, where she learned more about her father, who called himself The Pirate King.

After a few years out of the city, Zalissa (now 18 years old) soon returned to find that the Old Town Syndicate had been all but diminished. She met Feydor Emelianenko one night at a bar, who sold her drugs produced by 'The Company' (The Forlorn Cartel). Zalissa assumed a second job working for the cartel and selling drugs until Feydor suggested initiating her into their ranks. He brought her to meet the boss, Zinkle Figgins. Zalissa's dysfunctional nature was at home with the cartel, she began working jobs for various underbosses within it's corporation, making particuarly good friends with Ezlbag Bigsprocket and Nifty 'Doreen' Fusebolt. To her surprise, Zalissa found Quinian among the cartel ranks, the two became fast friends. They were speaking together in a tight alley in the Dwarven District when they were ambushed and Zalissa received a bullet in the thigh. Quinian carried her off to a safehouse and patched up her leg as best he could with toilet roll. The two quickly kissed and rolled around on a famous bear rug. After the incident, the two became lovers despite the later chaos the relationship would bring, i.e. volatile physical fighting in public and committing multiple felonies together. Zalissa soon moved into Quin's house from Shannel's, that directly effected Shannel's relationship with her, due to her outspoken dislike of Quinian.

Zalissa began to climb the cartel ranks, but attained the dislike of an underboss and brother to the Kingpin, Swindle 'Greenbeard' Figgins, due to Zalissa's outspoken nature and simply not liking being told what to do.
Not long after marrying and living with Quinian, Zalissa fell pregnant at around 19, and later gave birth to a son she named Vinian Ezlbag Timmens. Zalissa joked that he'd one day rule the cartel, to Swindle's vexation. Swindle began to increasingly rule the cartel with an iron fist which began to grate on the veteren members. Zalissa aided in overthrowing him, and allowing Ezlbag to claim Kingpin-ship, with Nifty and Feydor as ruling underbosses. Quinian, Zalissa, Feydor and Ezlbag celebrated with a one night holiday in Booty Bay, where Ezlbag, Quinian and herself all got matching tattoo's of a pick axe to represent Miners Street, where they all grew up. However this was short lived as Ezlbag was later murdered by an opposing Dwarven organisation which sparked a war between the Cartel and the Stronbrew Clan/SIA. Nifty later became the Kingpin, and Quinian fell into depression - having lost his best friend. Zalissa got a tattoo of his name on her arm. In his mourning Quin slowly became a hermit, and left it up to Zalissa to bring money to their home. Zalissa frequently complained about being unable to spend as much time with Vinian because of her moping husband, but never complained to his face - out of respect for Ezlbag.

Later, a new woman was hired in the cartel, unbeknown to Zalissa it was her half-sister Ahlexus, but of course Ahlexus recognised Zalissa straight away. Having blamed Zalissa this whole time for her mothers suicide, Ahlexus was sent flying in a rage and attacked Zalissa, they fought until they were separated by other Cartel members. Later, after having calmed down, Ahlexus explained everything to Zalissa, and eventually accepted that it's not Zalissa's fault for what happened to their mother. They assumed a strong relationship in which they were both very protective of one another. This was soon to be tested when Nifty was arrested and sent into exile in the Barrens, the Kingpinship was given to an old member named Sullee, of whom Zalissa believes to have cheated his way in for it. Zalissa and Sullee did not have a very good friendship prior to his Kingpinship, due to Zalissa frequently teasing him for being fat. However, Ahlexus and Sullee seemed to become keen friends, which Sullee used against Zalissa, by demoting her and promoting her sister to underboss.
Zalissa became so enraged she beat Ahlexus within an inch of her life, and left her bleeding on the floor - all the members watched, but no one intervened simply out of terror, but Coppersocket quietly commented "I think that's enough, Sally." when Zalissa stood exhausted over her sisters broken body.

She became pregnant again around her 23rd birthday. The pregnancy lasted around 4 months until she was arrested by a guard named Kyven Lionheart, on a day a riot happened and a large fight between the Regiment and the Cartel ensued, resulting in nearly everyone getting thrown in jail for the night, even Sullee. Kyven fabricated a lie that Zalissa attempted to murder him, and took justice upon himself by attempting to cut her hand off. The stress of the moment caused Zalissa to miscarry her child, right there in front of all her arrested, horrified peers.

Zalissa began to develop a drug habit, particularly gnogaine, and spiralled into a discord. She began acting out and attacking other Cartel members that even looked at her wrong, proclaiming "All the good people have died." Sullee had a bounty placed on her head...
However, there was later a mutiny within the Cartel ranks upon the return of two people Zalissa showed extreme dislike to, Cornley and Delinith Vermondil. Believing them to be cheap carbon copies of herself and Quinian, Zalissa celebrated when the two ran off into hiding from the law. Cornley planned Sullee's death, and almost killed Ahlexus, forcing her out of town. His next target was Zalissa and Quinian, and their son.
Upon figuring it all out, Zalissa formed a plan with a remaining old member, Kaleb Shakur and Quinian. She learned of a party taking place in Ironforge which contained multiple SIA members, Ezlbag's murderers. After kissing their home in the dwarven district goodbye, she attained a pressure bomb with Kaleb's help and disgused herself as a barmaid and attended the party with an also disgused Kaleb and Quinian in tow.
The bomb exploded successfully and the trio escaped the blast, after killing multiple SIA members to avenge Ezlbag. The bomb also released multiple handwritten flyers reading "Regards from the Company, Cornley Vermondil." a stunt which drove Cornley back to his hiding hole, and away from Stormwind.

Zalissa, now naming herself in her fathers likeness as The Pirate Princess, resides with Quinian and their son mostly in Booty Bay. Zalissa now owns a small galley they live in, which she has successfully raided a few fishing villages with.
It is unknown wether they will return to Stormwind, or live dysfunctionally ever after in their boat.
Things you may know about this character:


She is in a turbulant relationship with Quinian Timmens

Zalissa is extremely volatile and has an awful temper.

She's the daughter of the infamous, self proclaimed Pirate King, Robberts Black

Her favorite food is macaroni.

Despite being deranged and often described as a psychopath, Zalissa often shows respect for friendship, loyalty, and camaraderie; showing that she has a sense of morals. She has a tattoo on her left forearm that reads "Ezlbag" which she attained after his death.

Zalissa has a young child by Quin, named Vinian; nicknamed "Vinny"

Her nick-name among Cartel peers is 'Sally' but it seems to have stuck.

She is monstrously strong.

Her favorite drink is snow-plum brandy, or Northern Whiskey.

Things you may not know about this character:


It is rumored Zalissa was conceived through rape, which is unfortunately true.

She can no longer have children after a miscarriage she experienced whilst imprisoned.

While Zalissa is often controlling, loud and willing to hurt anyone who she perceives as a threat in some way, whether physically or mentally, she is terrified by her foster mother, Avery Blackdawn. Upon informing her of her marriage to Quinian, she stuttered, spoke incoherant sentences and eventually ran off.

She's a very good singer.

Zalissa and other Cartel members actually forgot to bury Ezlbag and remembered later after several months, in which they still didn't bury him, after being disgusted by the smell in the barn where he still resides. Zalissa is sometimes seen visiting it and puking, calling it "Pay your respect chunks".

She is an excellent sailor.

She burst her own eardrum after screaming so much during a rampage.

She can play the banjo.

Quotes:
"How sexy am I now?!"
- Upon beating up a man in a bar for flirting with her.
"If you think I wouldn't run in to sack a town with my name written all over it... Well shucks, clearly you don't know me very well at all!" - Upon being scolded for writing her name on a horse she was about to ride into a town she was going to sack.
"If you're the oil, I'm the fire baby." - To Quin, on their wedding night.
"Step right up, step right up! Free hugs! Who the fuck's first?!" - During a shooting massacre of Strongbrew/SIA members.
"AYAIYAIYAIYAO!" - A primal warcry of her own.

Possible crime record:
Known:
Thievery, armed robbery, assault, animal cruelty.

Unknown:
Grievous bodily harm, torture, murder, conspiring patricide.

Other information:
I've always imagined Zalissa to speak with a Southern American accent, like a redneck.
Inspiration for the aspect of Zalissa's psychotic personality came from Rob Zombie's 'Baby Firefly'
And also Tarantino's Mallory Knox from Natural Born Killers. And a little bit of me


Zalissa's theme would be THIS
And THIS!
If an actress were to portray Zalissa I'd say Alexandra Daddario.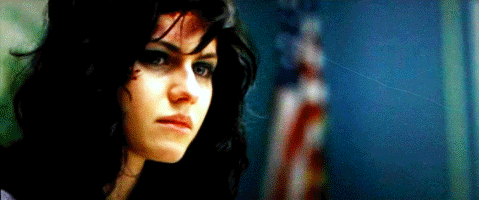 MOAR DRAWINGS!

Spoiler:
Last edited by Zalissa on Mon Nov 18, 2013 2:32 pm; edited 16 times in total
_____________________________________________________
Skype: angeljizz
Mains:


Zalissa Timmens, Loud-mouth ruffian.


Alorah Starwhisper, noble Magistrix.


Adrielle Jainrose, shy Medic/Guard.



Zalissa




Posts

: 829


Join date

: 2011-08-28


Age

: 25

Character sheet
Name: Zalissa Sparrow
Title: The Pirate Princess


You put everyone to shame with this post, awsum


Feydor




Posts

: 2199


Join date

: 2010-06-27


Age

: 24


Location

: Newcastle, home of Chavs

Character sheet
Name: Theodore
Title: Grand Wizard


Great stuff and neat drawings
Last edited by Bradley on Thu Jan 15, 2015 11:13 am; edited 1 time in total

Bradley




Posts

: 399


Join date

: 2011-12-04


Age

: 21


Location

: Kingston, Jamaica

Character sheet
Name:
Title:


Aww she hates Deli

Noticed only now.

Delinith




Posts

: 68


Join date

: 2012-07-22


Age

: 24


Location

: Finland

Character sheet
Name:
Title:


Changed it a bit Deli

_____________________________________________________
Skype: angeljizz
Mains:


Zalissa Timmens, Loud-mouth ruffian.


Alorah Starwhisper, noble Magistrix.


Adrielle Jainrose, shy Medic/Guard.



Zalissa




Posts

: 829


Join date

: 2011-08-28


Age

: 25

Character sheet
Name: Zalissa Sparrow
Title: The Pirate Princess


Did you draw that yourself? If so... You make me a very unhappy man... Very... Very... Unhappy... Mostly because I want one for my page. Hahah!

Janard Karn




Posts

: 66


Join date

: 2013-02-18


Age

: 20


Location

: England, Stoke. (Shit-Central)

Character sheet
Name: Janard Karn
Title: Ex-Bloodsail Corsair


I did haha

and I don't do commissions I'm afraid

Anyway!
Updated information a bit.
_____________________________________________________
Skype: angeljizz
Mains:


Zalissa Timmens, Loud-mouth ruffian.


Alorah Starwhisper, noble Magistrix.


Adrielle Jainrose, shy Medic/Guard.



Zalissa




Posts

: 829


Join date

: 2011-08-28


Age

: 25

Character sheet
Name: Zalissa Sparrow
Title: The Pirate Princess


I've never been in any contact with you but that is really nice what you put up there.


Officer High Morale




Posts

: 625


Join date

: 2013-11-14


Location

: Finland

Character sheet
Name:
Title:



---
Permissions in this forum:
You
cannot
reply to topics in this forum