Character name:
Caliara Derianine-Nazetheranos
Alias:
Wanja
Gender:
Female
Age:
39
Race:
Human
Class:
Illusionist, Noble
Birth region:
Redridge Mountains
Specific area/town:
Small cottage close to Lakeshire
Family:
Brother Derithor Derianine, Spouse Ashrokan Nazetheranos
Known friends or enemies:
Unknown
Description:
Caliara is tall and curvaceous and has a almost extremely pale complexion. Her eyes have a honey-like color to them and she usually displays a sly smirk upon her full lips. Her hair is long and lush, but has completely lost its color-pigments and thus is completely white.
Personality:
Caliara could be compared to a female spider. She is very seductive as she walks, talks and gives away promising smiles to potential victims. She is rational, selfish, deceitful and vindictive - and see no reason to follow the law to fulfill her wishes and goals.
History:
Caliara lived a poor life in Redridge with her large family. She was strategically married off to a rich man to save the family and get an income - however this never happened as the man she married hid her away from her family and never let them have any of his riches. Caliara eventually convinced him to buy a small vacation-house in Lakeshire, which she herself spent a lot of time in. In her husbands absence she reconnected with her childhood crush and eventually figured out she was indeed pregnant with his child. Caliaras husband eventually figured this all out, and went on a rampage slaughtering Caliaras family, lover and cut the unborn child out of her. Caliara was left to die, but survived thanks to some medics and priests that took her to Northshire Abbey for healing. It took quite some time until Caliara once again was on her feet - several months in fact. And once she was, she was no longer her old self.
She met a man in the forest, named Ashrokan. They quickly connected with one another, and Caliara (who now called herself Wanja) became Ashrokans apprentice, and was introduced to a cult by the name of the Dark Sphere. Even though Ashrokan was a cruel teacher, Caliara became attached to him and gave everything she had to him. She was a plate wearer at the time, being his protector and shield. After a while, the two were wedded by Andrek the Defiler in a crypt. Ever since, Caliara and Ashrokan were together - even when they were not, they were inseperable.
Caliara and Ashrokan lived through as known cultists, and always managed to avoid being executed. In time, their crimes were almost forgotten in the shadow of other cultists, and Caliara was once again able to walk the streets of Stormwind without anyone recognizing her. Many years passed, and as Ashrokan was missing, Caliara spent her time using dirty tricks to expand their treachery until his return..
Things you may know about this character:
By her looks, it is easy to figure out that she is rich.
Things you may not know about this character:
That she is indeed Wanja (unless she herself say this or if you know her as that since the past)
Possible crime record:
Crime records specified about
Wanja
(the name Caliara is here not known): Known cultist of the Dark Sphere. Several murders, summoning of demons, using of forbidden magic.
Other information:
-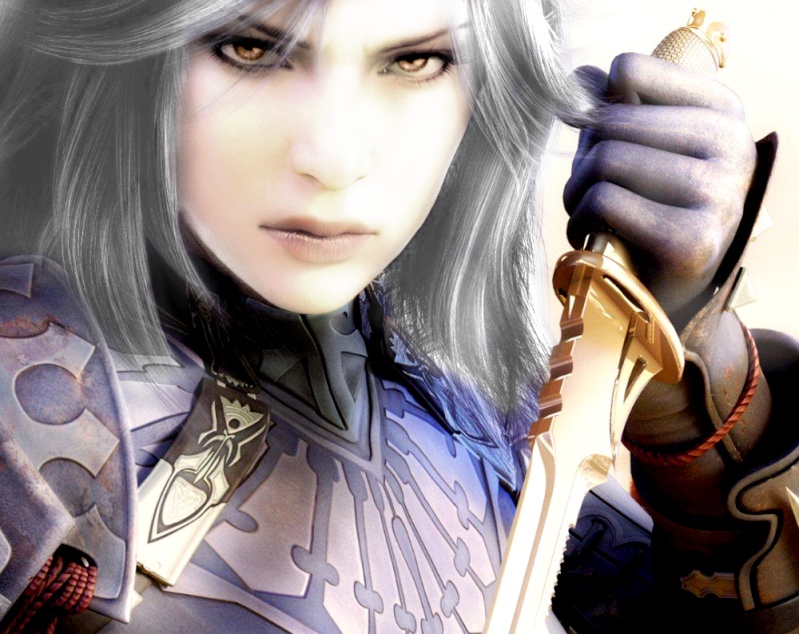 Last edited by Saihna on Wed Apr 24, 2013 3:37 am; edited 2 times in total
_____________________________________________________
Contact:
In game: Ask for RealID if it is needed.
Other: Forum PM, Skype (Cecilia1678), e-mail: cecilia.ekelund@hotmail.com  Steam: Caliara

Cathee Norris




Posts

: 3268


Join date

: 2010-01-28


Age

: 29


Location

: Sweden

Character sheet
Name: Cathee Piner
Title:


_____________________________________________________
Contact:
In game: Ask for RealID if it is needed.
Other: Forum PM, Skype (Cecilia1678), e-mail: cecilia.ekelund@hotmail.com  Steam: Caliara

Cathee Norris




Posts

: 3268


Join date

: 2010-01-28


Age

: 29


Location

: Sweden

Character sheet
Name: Cathee Piner
Title:



---
Permissions in this forum:
You
cannot
reply to topics in this forum