Character name:
Julia Angelos-Lionmane
Alias:
Julia
Gender:
Female
Age:
20
Race:
Human
Class:
Mage
Birth region:
Lordaeron
Specific area/town:
Darrowshire
Family:
Father Geldar, Spouse Calath, Son Falanor, Daughter Diana
Known friends or enemies:
Has connections both in Stromgarde, Stormwind and Dalaran.
Description:
A sweet and loving smile would next to always be shown upon Julias heart-shaped face. The freckles trailing over her cheeks and nose-bridge makes her look slightly younger than she actually is. She walks with confidence in her steppes, finally turned into a young woman. Carries a golden ring with a amethyst embedded into its center; on her right ringfinger.
Personality:
Julia is kind-hearted, much like her mother was. At times she can be naive and even stupid, still growing out of her adolescence behavior. But she always means well, even though she can come across as quite vain.
History:
To be updated
Things you may know about this character:
Julia was once the founder of a Stormwind newspaper named The Roaring Lion. She devoted her time being a Stormwind Councilor, a Minister of Culture at the time. It is a known fact that Julia is the daughter of Geldar Angelos.
Things you may not know about this character:
To be updated.
Possible crime record:
None.
Other information:
To be updated.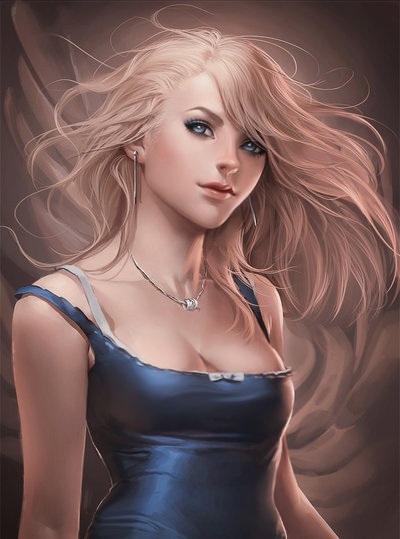 _____________________________________________________
Contact:
In game: Ask for RealID if it is needed.
Other: Forum PM, Skype (Cecilia1678), e-mail: cecilia.ekelund@hotmail.com  Steam: Caliara

Cathee Norris




Posts

: 3268


Join date

: 2010-01-28


Age

: 29


Location

: Sweden

Character sheet
Name: Cathee Piner
Title:


Updated, however not finished.
_____________________________________________________
Contact:
In game: Ask for RealID if it is needed.
Other: Forum PM, Skype (Cecilia1678), e-mail: cecilia.ekelund@hotmail.com  Steam: Caliara

Cathee Norris




Posts

: 3268


Join date

: 2010-01-28


Age

: 29


Location

: Sweden

Character sheet
Name: Cathee Piner
Title:



---
Permissions in this forum:
You
cannot
reply to topics in this forum