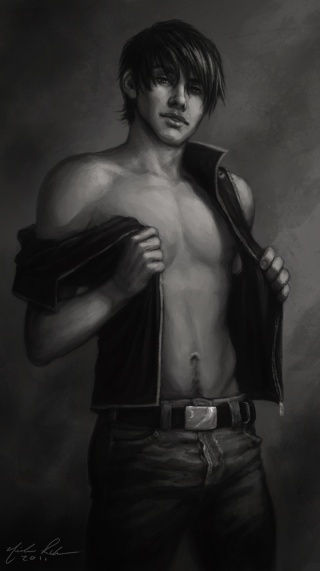 Character name:
Sohan Simmons
Alias:
"Shady", "Aaron Cross"
Gender:
Male
Age:
Twenty-one (21)
Race:
Human
Class:
Rogue (Mercenary)
Birth region:
Stormwind Kingdom
Specific area/town:
Stormwind City
Family:
Jacob & Christina Simmons (
both deceased
)
Known friends or enemies:
No known friends.
Description:
This handsome young lad stands at 6'1" with a body toned to perfection, according to himself. He's slim, but not skinny, and if seen topless the outlines of his abdominal muscles would garnish his stomach.
There's nothing out of ordinary about his voice, he speaks with a common accent despite his adventurous childhood.
Personality:
Cocky, arrogant, charming. He's not afraid to speak his mind. If he thinks a person is attractive, or the opposite, he'll let them know.
Things you may not know about this character:
- Planned and executed two successful prison escapes and got away with it.
Possible crime record:
Several assaults (
charges never pressed
)

---
Permissions in this forum:
You
cannot
reply to topics in this forum