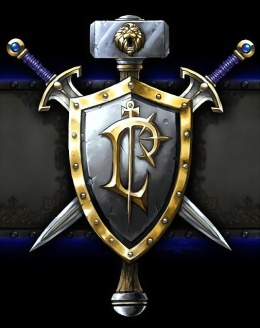 For the Glory of Lordaeron!
Hail brothers and sisters of the Homeland, the Sixth Lordaeron Company is in search for brave souls to aid them and their allies in the fight with the Vile Forsaken that infest out Beloved Homeland! Take up your sword or staff and enlist to the Company today!

The Sixth Lordaeron Company, who are they?

Well they are of course one of the oldest military orders of the Former army of Lordaeron, their existence traced back even before the Great Wars! The Redridge Pass, Blackrock mountain, the plains of Arathor and the walls of our grand city of Lordaeron are only a few of the places they have fought.

Peh, Pass of Redridge and the First war? Lordaeron didn't even aid Stormwind when it burned!

Well here you are wrong my friend. The third Lordaeron Battalion, part of the Second Legion of Lordaeron was dispatched to the Kingdom of Stormwind when the threat of the Horde has appeared, and with them the Sixth Company have gone as well!

But Stormwind still burned, do you say that your guys were defeated?

Oh no, the Army came, but even the forced march south wasn't enough for them to come in time, Yes they arrived in Redridge when the Horde destroyed Stormwind, there they have found refugees which were late for the ships and had to travel on foot, While the men, women and children of Stormwind fled North, the Brave Soldiers of Lordaeron took it up on themselves to protect the retreat. For eight days they have held the pass of Redridge against the Savage Horde war machine. In the dawn of the Ninth day the Lieutenant Comander ordered a fall back and so did our brave warriors march back to their Homeland, in a constant fight with the Savage Horde.

So they fled?

Yes they had to retreat, as the Horde army was too massive for such a small fighting force to handle, but they gave the Horde many blows and made their march towards ending the Free world slower.

And what happened next?

The Sixth Company was sent many times into attacks on the Horde's army's scouts and out-runners and when the army finally arrived in Arathor, they joined forces with the Army of the Kingdom of Arathor and other Lordaeron Forces and stood their ground against the Vile Horde and their Troll allies.

Wasn't that another defeat?

Yes it was, when their Lieutenant Commander died to an arrow wound, and half the Battalion slain, they were ordered to return to the Grand City of Lordaeron and to prepare for the defense of its Great walls. During the retreat they had countless fights with Troll out-runners and Orc scouts, till they passed Alterac and made their way back home. In those battles a young man at the age of 20 called Tregan Pureblood has shown his worth against the Foul Savages by slaying many foes when they attempted to take the Second Legions Banner. He was then promoted to a Lieutenant and became second in command of the Sixth Company!

So, how did it all end?

End? But you see it didn't end, the brave warriors have fought the Foul Horde at the Walls of Lordaeron and pushed them back, then under the lead of the Supreme Allied Commander Anduin Lothar and the High General Turalyon they have marches soutwards with the full of the Alliance Army and crushed the Horde in countless battles, When Anduin Lothar has fallen and Turalyon taken his place, the Sixth Company were holding their own against Horde forces down in the steps of the Mountain. The Sixth Company was marching with the rest of the Army till the war was ended, and even with their Captains pleading, they were not allowed to follow the Sons of Lothar into Outland, so they returned back to the Homeland the Protect its borders from Hostile forces.

How did they survive the third war?

When the undead started to appear around Lordaeron, the Sixth Company was issued to start hunting down and torching anything that was plagued, The fight was going on, and for a moment they thought they had it. But when the young Prince Arthas returned from Northend , their downfall started. When the undead forces have destroyed the Army of Lordaeron, so did the Sixth Company fall apart, Prior to these events, Tregan Pureblood was promoted to the Captain of the Company and he became its official Commander
.
So this is how they ended?

Oh no, Tregan Pureblood has for many years worked for the Scarlet Crusade, and many of his former soldiers from the Company have joined him in the Fight, but in the end they were all slain by mad Scarlet Inquisitors. Tregan survived and was exiled, he joined the Argent Dawn and fought against the Scourge for years, before the Argent Crusade was made and he followed them into Northend. With the death of the Lich King, Tregan returned to Stormwind and after a time of him living there, he finnaly Decided to Start the Company up once again, so he Left Stormwind and found himself in Lordaeron once more.

A hero of the Great war's! Where do I enlist?!

OOC
Sixth Lordaeron Company is a Military Role-playing guild, we will try and bring the very aspect of being a Soldier in occupied land to life, as a guild we will try aid all those Northern guilds in any way we can, I will try and make us Never seen IC in Stormwind, and will try to hold it up as long as I can. This guild is a place where people who want the feel of Northern Military role-play can come. As I have other characters and am busy in life any way. I will not be active 24/7 with this guild. But that will just be yet another part of the (We are alone in Lordaeron) thing.
The only race allowed will be Humans, and all classes will be allowed Except Death Knights and Warlock's, tho if the Warlock isn't one Ic'ly but lets say a (Wrath-caster) or something along those lines, then I will consider it.
We will allow Dwarves and (maybe but a BIG Maybe) Worgen to join as Mercenaries but they will need a good reason, and we will not allow many of them in the Company, as we will want to have a Pure and Ordered fighting Machine and not a Mercenary company.

Ranks
Captain – The Leader of the Company, a seasoned man/woman who knows the art of War, and is experienced at leading others – Currently held by: Captain Tregan Pureblood
Lieutenant – Second in Command of the Company, he is a experienced soldier who is able to lead the Company to war when the Captain is un able to – Vacant
Sergeant – A officer of the Company he will be leading a smaller squad of soldiers, Those squads will be filled with Privats (Both Foot soldiers and Casters) And Medics.
Privat – Is a full pledged member of the Company, They are From Normal Soldiers and Blacksmiths to Casters and Scouts.
Medic – Are special Privats with the ability to heal the wounded, by the view of using the Holy Light or just using Herbs.
Recruit – Newly joined Men and women who wish to prove themselves to the Company, they are allowed to leave when ever they wish and will not be seen as Deserters.
Mercenary – Some one who wishes to fight only for gold for the Company, those will be few, and not all will be allowed to join the Company as Merc's.
This will be all, all who are interested poke me on one of my characters or on Tregan when you see him online.
For the Glory of Lordaeron, Fight well my brothers and sisters!
Last edited by Morgaan on Wed Mar 28, 2012 12:02 pm; edited 1 time in total

Morgaan




Posts

: 500


Join date

: 2011-05-01


Age

: 25


Location

: Nis/Serbia Kosovska Mitrovica/Serbia

Character sheet
Name: Morgaan Pureheart
Title:


The thread title is wrong, change it if you can! Quick!


Antistia




Posts

: 2656


Join date

: 2010-01-29


Age

: 25


Location

: The Netherlands

Character sheet
Name: Antistia
Title: Prophet


Antistia wrote:The thread title is wrong, change it if you can! Quick!
Yeah i see it, made it in a hurry and then left, just came back and have seen this


Morgaan




Posts

: 500


Join date

: 2011-05-01


Age

: 25


Location

: Nis/Serbia Kosovska Mitrovica/Serbia

Character sheet
Name: Morgaan Pureheart
Title:



Diederich




Posts

: 103


Join date

: 2011-03-26


Age

: 28


Location

: Scotland

Character sheet
Name: Diederich Roland Northcliffe
Title: Shadow Priest


Join the Sixth Lordaeron Company in their struggle and aid all those who still fight for the Glory of Lordaeron!
It doesn't matter if you join as a Footman, the backbone of the War-machine, brave men and women who every day wake up knowing that they will protect their comrades-in-arms in the fight for Lordaeron!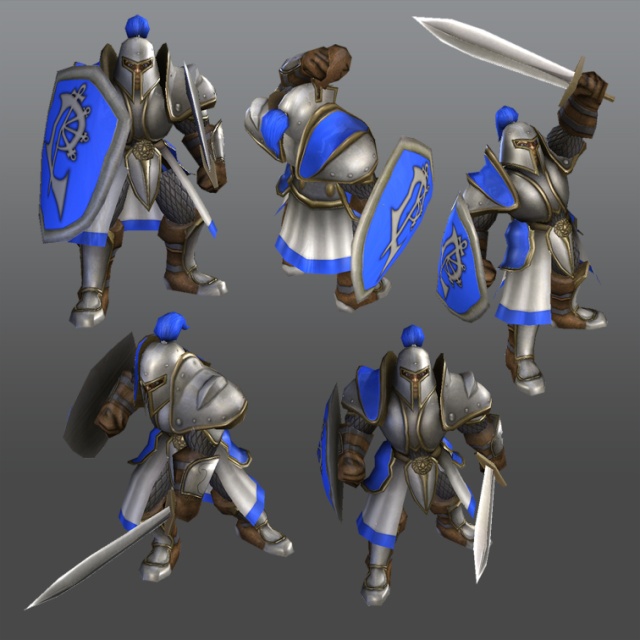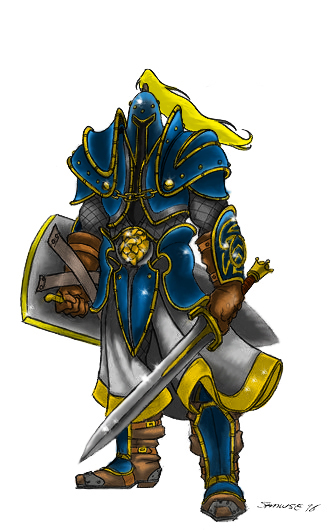 Or as a Scout, to mark the enemy position, and track their forces, to make sure that we will not be trapped and that we are on the right path!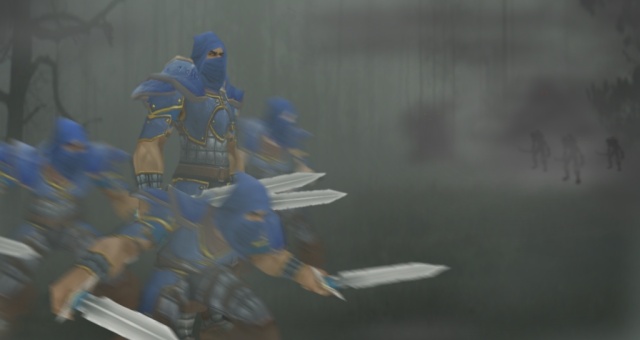 Or even a magi will be welcome to use devastating magic on the Foul Forsaken that plague our Homeland!
Even trained Blacksmiths will be allowed to join, for with out their Craft, our armors and weapons will become useless, and our fight for the Homeland harder!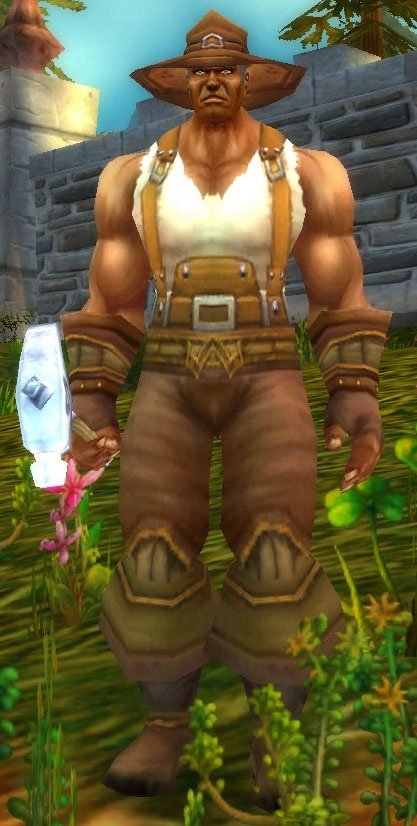 For the Glory of Lordaeron!

Morgaan




Posts

: 500


Join date

: 2011-05-01


Age

: 25


Location

: Nis/Serbia Kosovska Mitrovica/Serbia

Character sheet
Name: Morgaan Pureheart
Title:


Closed Down, ignore this Post.

Morgaan




Posts

: 500


Join date

: 2011-05-01


Age

: 25


Location

: Nis/Serbia Kosovska Mitrovica/Serbia

Character sheet
Name: Morgaan Pureheart
Title:



Celadazar




Posts

: 100


Join date

: 2011-04-23


Age

: 23


Location

: Ireland

Character sheet
Name: Gabriel Lightsoul
Title: Highlord


We can talk about it if you want Cela, but lets let this recruitment post die out.

Morgaan




Posts

: 500


Join date

: 2011-05-01


Age

: 25


Location

: Nis/Serbia Kosovska Mitrovica/Serbia

Character sheet
Name: Morgaan Pureheart
Title:



---
Permissions in this forum:
You
cannot
reply to topics in this forum